SELL YOUR BOAT - with a 60 days FREE LISTING
Or an UNTIL SOLD listing for only
UK£ 99 - US$ 150 - Euro 130
NO COMMISSION or END OF SALE charges
A simple, economical and very effective way of selling your boat.
Currently over 520 Active Ads
---
Global Exploration and Circumnavigation
Would you like to join our Project "CORSAIR"

We are a group of novice explorers who are planning an
expedition and to sail around the world on our 66ft steel ketch
Blue Water cruiser in need of complete refurbishment.
What we are aiming to acheive

1 - Reward the crowd funders (people that have contributed & made
this adventure possible) with news, updates, info, documentaries,
sailing trips and un-forgetable adventures in the future.

2 - Exploring and finding amazing islands and places waiting to be
visited and discovered. Meeting incredible people and having
extraordinary adventures and explorations.

3 - Complete a full circumnavigation relying on the sails and without
using our main engine.
Check out the blog here Help us with the project here
---
---
World on Water
Turn UP your sound and enjoy the Global Boating News show
---
Sailing La Vagabonde - An adventurous voyage around the globe
Join Riley and Elayna on their epic journey aboard La Vagabond
Website: http://sailing-lavagabonde.com
Youtube: https://www.youtube.com/c/SailingLaVagabonde
Facebook: https://www.facebook.com/SailingLaVagabonde
Support the adventure: https://www.patreon.com/LaVagabonde?ty=h
---
The Yacht Harbour Offers A Range Of Boats For Sale By
Owner

Including Yachts, Sailboats and Power Boats from around the world
---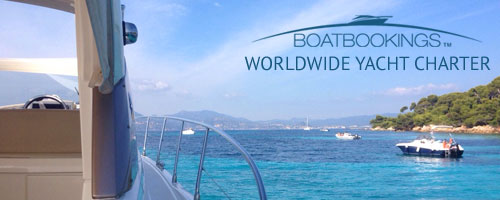 ---
The Yacht Harbour is a worldwide yacht sales website and we have 100's of boats for sale
by owner under various categories like Fishing boats, Commercial boats, Sail boats, Power
boats, Motor boats, PCW and even housboats and pontoon boats. We have listings from
all over the world. Most yacht and boat buyers are usually very well travelled and distance
is rarely an issue when they are searching for a yacht or boat of their dreams.
For sellers the system is really easy. Just register on the site and create your listing.
You can upload up to 20 pictures and have up to 1000 words describing your boat for sale.
Buy a boat from the 100's of boats for sale by owner
We offer a range of boats for sale by owner so buying a yacht or boat on The Yacht Harbour
is also just as simple. You can either enter a search word or make / model of boat you are
looking for or you can browse by category or country. Another great feature with our website
is that you can contact the owners that have listed their yachts and boats for sale by owner
directly without having to go through a yacht broker. Brokers are a bit like real estate
agents who want to know everything about you and then continually pester you with calls
and are always trying to sell you on something. Dealing with the boat owners directly is far
less stressful & you can get a sense of the real history and facts of the boat you are viewing.
Marine Services - Yacht Charter - Yacht Crew
The Yacht Harbour also has a wealth of marine services on site including a special offer page
with bareboat and skippered yacht charter holidays. Under the marine services category
you can also place a crew available ad or find the deck hands, chefs, stewards, stewardesses,
yacht crew or skippers you require for boat delivery or planned voyages that you may need to
employ staff for. There are also marine surveyors and boat delivery compnies. We have a
special page where the top yacht dealers and brokers are listed and a partners page where
approved yacht industry associates can have a listing on The Yacht Harbour.com. The boat
news page has various articles and is updated often and we even have a Yacht Harbour Blog
where you can read the latest stories and see various other offers all related to the yachting
and boating world.
We list many boats for sale by owner and aim to be the number one site for buying and selling
all types of boats! Be sure to check out our boat videos page where we upload the most
interesting yachting and boating videos with a link to World on Water which is also one of the
best weekly yacht news video feeds. Books, Chandlery and boating dvds can also be purchased
in the Yacht Harbour Amazon store.
For more information on Used boats for sale by owner including yachts, sail boats and
power boats contact the Yacht Harbour
---
>>> New and Used Boat Prices and Values <<<
---